Posted by Collectible Grading Authority on 13th Nov 2023
Your Collecting Experience just got better with PayPal Pay Later.
Collecting is an expensive hobby, but with PayPal Pay Later you can spread the cost over time, interest-free, ensuring you can get your treasures graded and protected without breaking the bank.
It's easy!
Simply select PayPal Pay Later at checkout. Once your purchase or grading submission is complete, you can manage payments over time. No interest is incurred if you pay in full by the due date.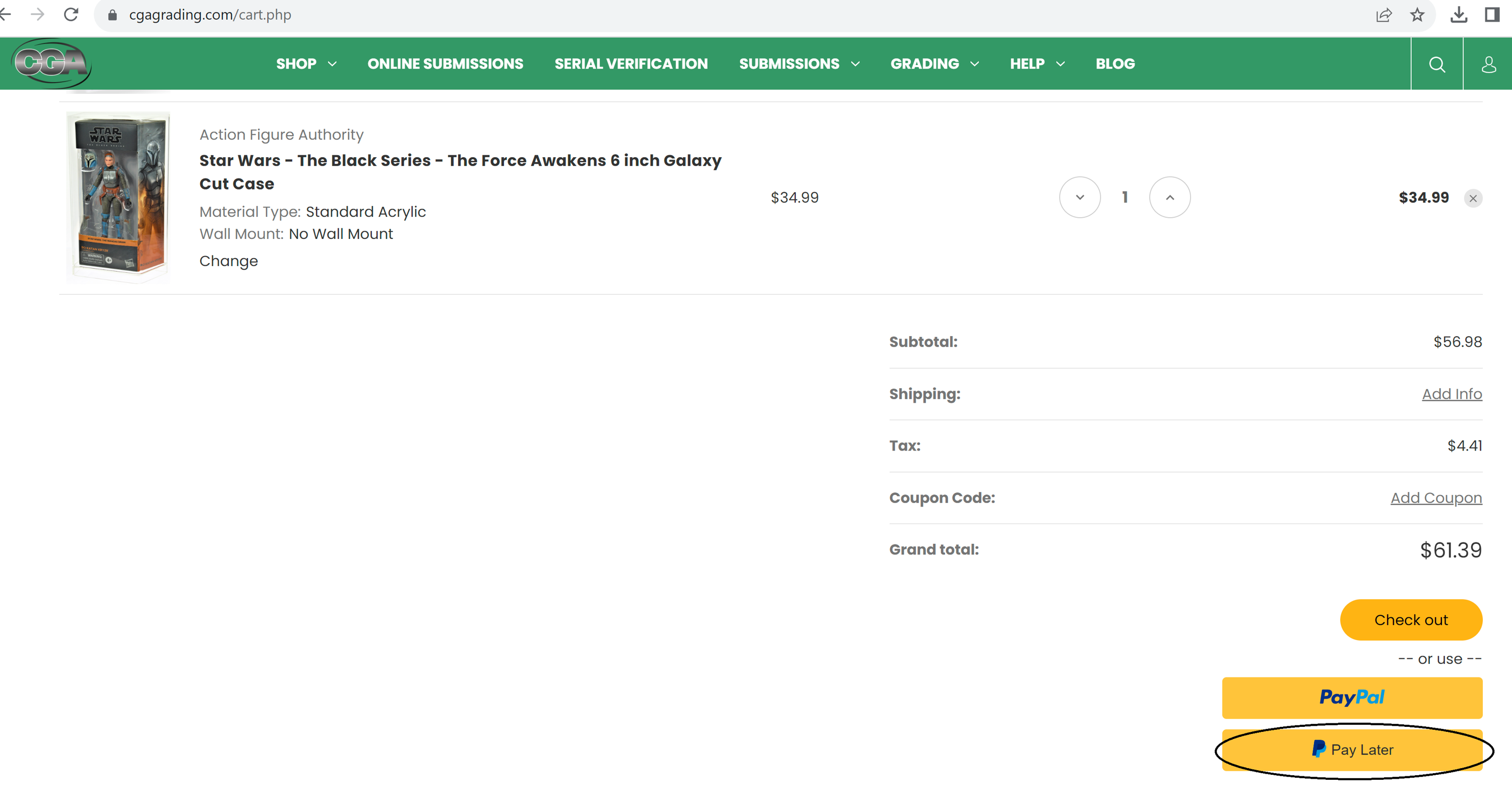 Whether you're looking to protect your treasures with our top-notch acrylic cases or you want to elevate your collectible by getting it graded, with PayPal Pay Later, it's a breeze.